Program
Parents are a great source of specific information about their child's interests and abilities and are encouraged to share this with their child's educators. Parents are kept informed about the program and their child's progress through various methods as outlined below.
Play based learning
Here at the centre we run a play-based and interest-based program. Play is the way in which children naturally learn. They learn most effectively when they are relaxed and having fun. Children's learning becomes meaningful when they are free to learn at their own rate and in their own way. In a play-based program there will be times when the children come together as a group, listen when others are talking, follow the rules of group living and begin to take responsibility for their actions and their environment.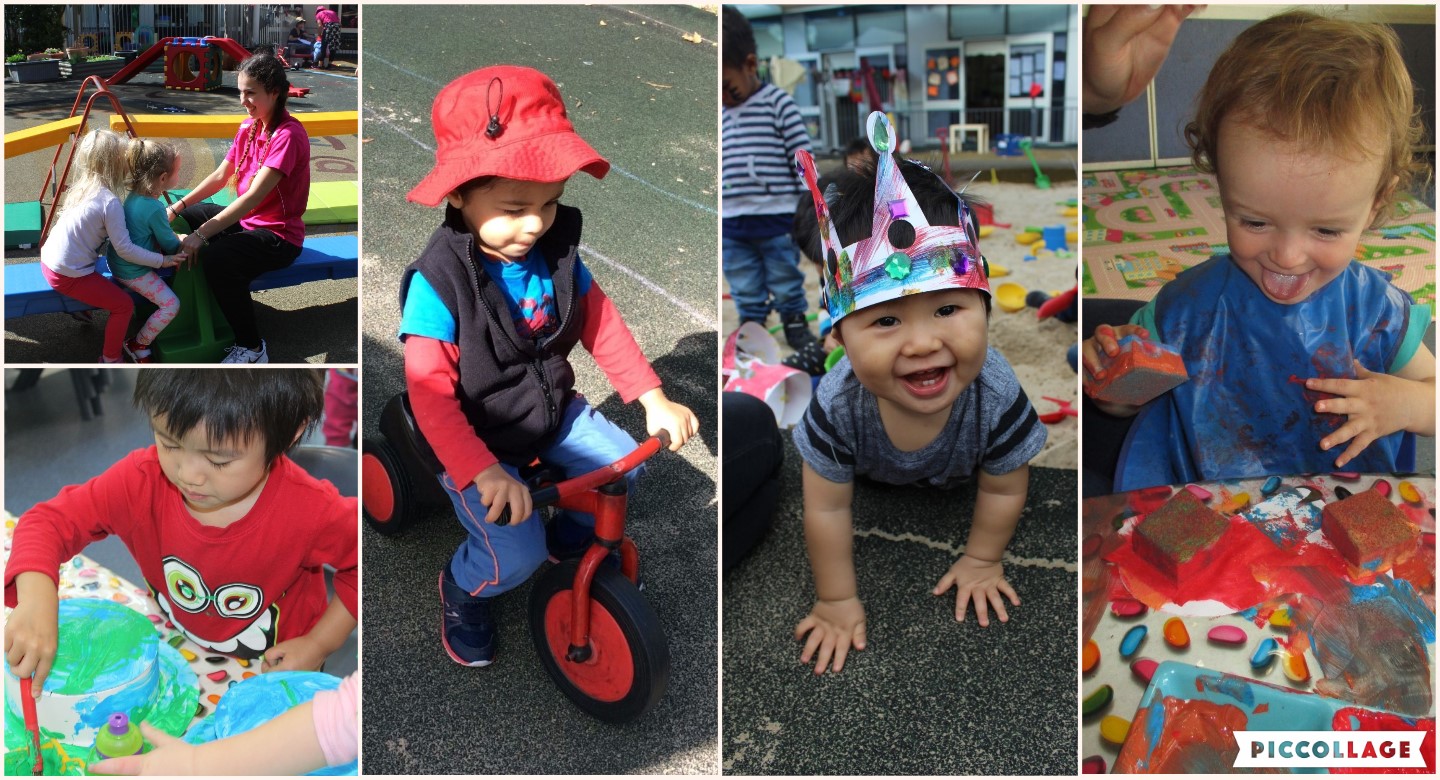 Family Input
Here at Macquarie Early Learning Centre we value family input and understand how important it is for us to incorporate aspects of family life into our programs here at the centre. We strongly encourage you to have conversations with your child's teacher on a regular basis to give feedback on the current program, share any ideas you may have and communicate your child's current interests and needs. You will receive an email each Monday morning encouraging you to tell us about what you and your family have done over the weekend so we can try and incorporate aspects of this into the centre. You can also communicate this information by talking to your child's teacher. ​​
KindyHub is an online programming system making it simple and easy for the educators to do their programming. It allows educators to create daily journals and observations through the system and these will be delivered straight to your email inbox. Other features of KindyHub include an optional Parent Portal as well as a SmartPhone app. This option is available to you in addition to receiving the email update each day. You should already have received an email invitation for you to download the app and register for the parent portal. The app is available on both Apple and Andriod. If you don't recall receiving this, please contact me. Some great features of the KindyHub app!
Learning
View your child's daily journals and observations through the 'Learning' section. These are the same as what comes through to you via email. Photos View all of your child's photos here. You can easily download and save them to your phone.
Communication
Tell us that your child is sick, running late or going on holidays with the touch of a button!
Events
Our centre events will be uploaded into the KindyHub calendar. Simply click 'Add to calendar' to add the events to your phone calendar so that you don't forget!
Family Story
This feature allows you to share things with us directly from your phone with the ability to upload photos and videos. This is a great way to communicate your weekend adventures with us, plus anything else you would like to share!
Daily Journals
Daily journals are completed every day for each individual room. The daily journal will give you information and photos about the day including a few experiences and activities that the children have done. This will also include a reflection about each activity showing you the learning that is occurring from these experiences. The daily journal will be emailed to you on each day that your child attends the centre. All of the photos that you receive in these journals are automatically added to your child's individual photo gallery which can be accessed through the parent portal or app.
Observations
Individual observations will be completed on your child each month, providing you with snapshots of your child's learning journey. Your child's observation will be captured on a related photo or video clip and will appear in the 'Captioned' area under that image. The observations you receive will provide you with information about your child's interests and progress towards various developmental milestones and the outcomes of the Early Years Learning Framework. Your child's observations, like the daily journals, will be sent to you via email within the daily learning journals. Again, these can also be accessed at a later date through the parent portal or smartphone app.
As part of the observation cycle, your child's educators will set a goal for your child to work towards to extend their skills or interests following this observation. A follow-up experience will be planned to assist your child with achieving this goal. After the experience is implemented, the educators will then evaluate your child's progress towards achieving their goal and this will feature again in the 'Captioned' area under the related photo of your child and sent to you through their daily learning journal.